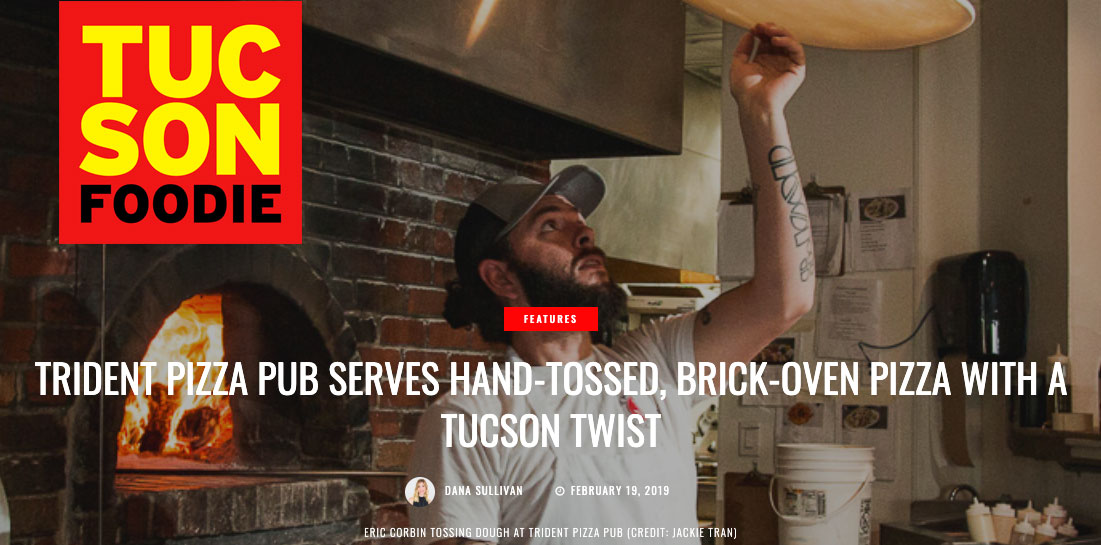 Tucson locals know the Trident name and have come to expect the best from this beloved family of restaurants. So when owners Nelson Miller, Danny Gallego, and Jason Machamer opened the doors to Trident Pizza Grill on December 17, 2018, expectations were high.
"Trident has a fantastic local following," said Ted Graunke, General Manager of Trident Pizza Pub. "And of course, they expect the service standards of our other Trident restaurants."
Hoping to capture the "neighborhood bar" feel of their other locations, Trident Pizza Pub transformed the space that formerly housed Grimaldi's Pizzeria and now features a walk-up window for takeaway pizza, roll-up windows, and plenty of seating both inside and out. Notably absent is the nautical, Navy-inspired decor of the other locales.