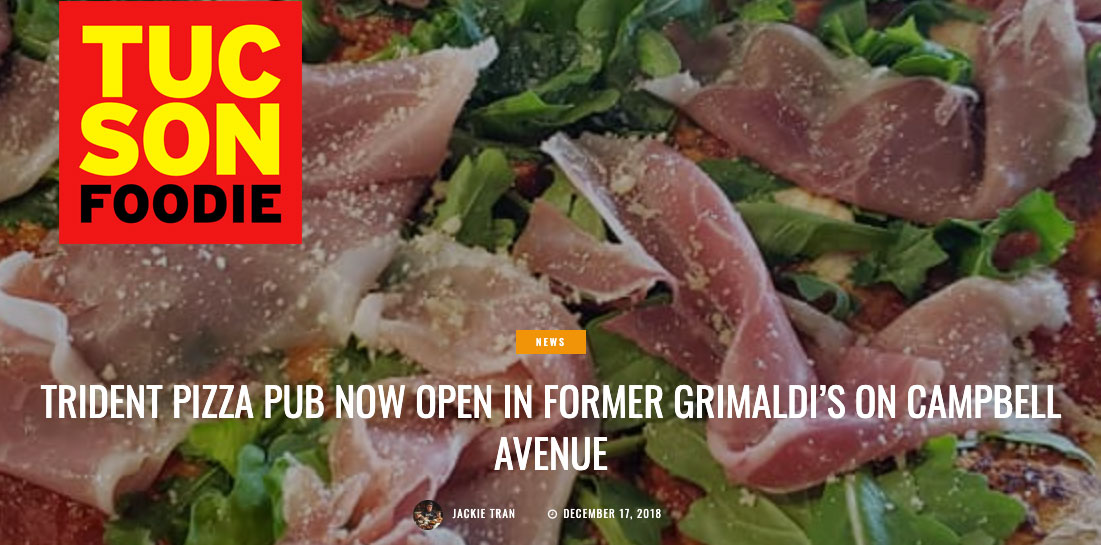 Trident Pizza Pub Now Open in Former Grimaldi's on Campbell Avenue
Happy Hour is 3 – 6 P.M. Monday – Friday
Local sports bar and restaurant Trident Grill opened its newest concept Trident Pizza Pub this morning at 446 N. Campbell Ave., which previously housed Grimaldi's Pizzeria.
Trident owners Nelson Miller, Danny Gallego, and Jason Machamer signed the lease for the 2,510-square-foot space. Renovations include a walk-up window for takeaway pizza, roll-up windows, a new seating arrangement, and a new kitchen layout.
"It's gonna be all about the Trident atmosphere," Machamer said in a previous interview.
The brick oven pizza will feature a thin crust and crispy edges with gourmet and traditional favorite toppings available.  The drink menu features 18 beers on tap. Wine is available via draft and bottle.