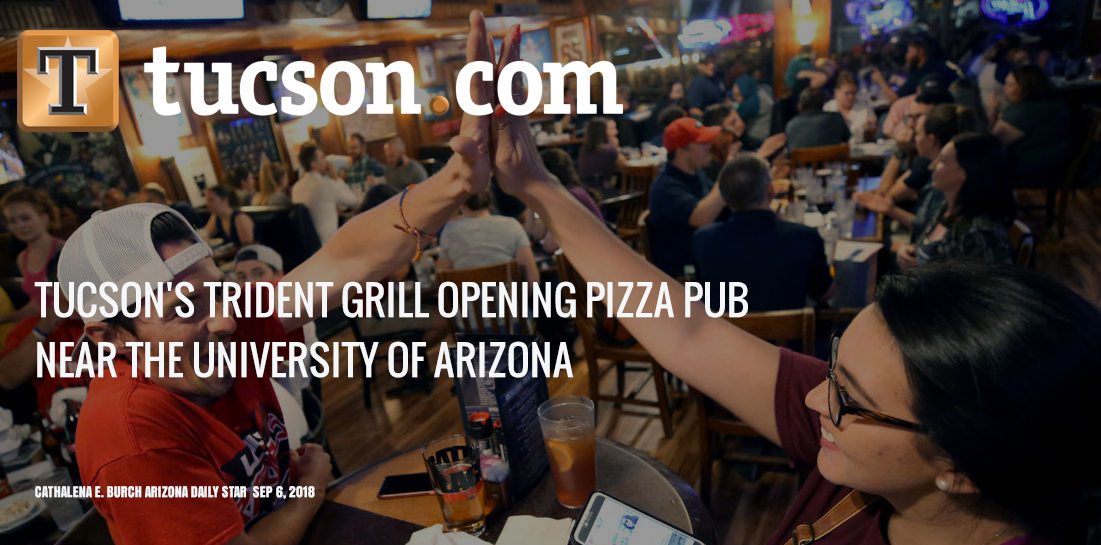 The folks behind Trident Grill, the longtime East Speedway bar and grill where diehard fans have their names engraved in pewter beer mugs and game days are blessed madness, are branching out.
If all goes well in the world of city and county permits and renovations, the partners will open Trident Pizza Pub in late October in the former University of Arizona area home of Grimaldi's Pizzeria, 446 N. Campbell Ave., in the Sam Hughes Place at the Corner complex. Grimaldi's, a national pizza chain, closed last November after 10 years in Tucson.
Trident's owners Nelson Miller, Danny Gallego and Jason Machamer on Thursday signed the lease for the space, which also has housed SoHo and Social House Kitchen & Pub. Planned renovations include installing garage style bay windows and improvements to the bar.
Pizza Pub's menu will center on brick-oven pizza, gourmet salads and sandwiches, wings and local craft beers among its brew offerings.